JINROU The Live Playing Theater
- Next stage -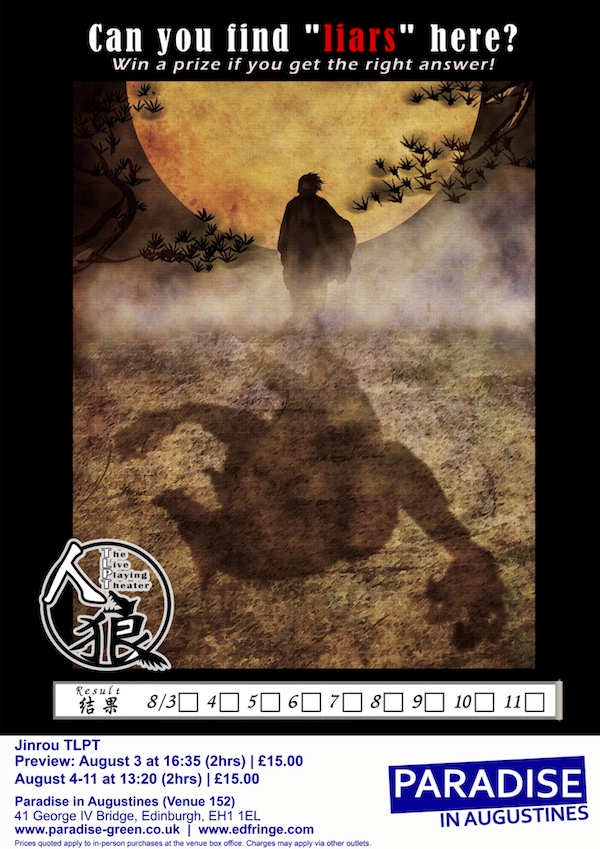 "Werewolf" is kind of a party game. You find a liar among the players by discussing and debunk.
The play is consisted of 3 parts such as the opening, discussion time and the ending.
The opening is performed by actors.
"Werewolf, it is such an abominable existence. at the night with the full moon, it pretends to be someone who it had eaten by the mysterious charm of the moonlight, and prey on families or fiends every night, ."
3 werewolves who pretend to be villagers are disappeared into a small village.
The villagers decide to kill those wolves to keep up the village however they are old friends and all of them seem so familiar.
You get to see people's conflict.
From discussion time(game time) , there is no script.
In fact, actors are passed on each different roles' of cards 15 min before the play starts so that they have their own roles.
Every performance, your role might be different. Sometimes you are a "werewolf" and sometimes you are a "villager". You only know your own role and don't know others'.
You think/infer by discussing as improv, trust, betrayed, and penetrate others.
For example, at today's performance, there is a scene like "Mary convinces that her sister is a werewolf and killed her with other villagers. However she was a villager not a werewolf. After knowing the truth, Mary cried out in a loud for regretting. But Mary might be the "werewolf"!"
Mary's sister could be a werewolf for tomorrow's performance!
The biggest attraction of this play is that each performance has a completely different story.
Ending is also developed by the actors as improv.
Who would survive? Can villagers beat all the wolves?
《Attraction of Jinrou TLPT》
✥ Audiences think together…
All the audiences respond to who are the wolves, in the middle of the performance.

✥ Ghost time…
the actors who were doubted and eliminated/ killed during the play come out and explain the rule or get the situation straight or make a free conversation. So even some of them get eliminated from the performance, they still have a chance to be on the stage.

✥Free view of the world…
By changing the purpose along the themes, TLPT performances are possible to correspond to unlimited view of the world. The picture below is the theme of" Shinsengumi" the Japanese representative samurai.
Collaborations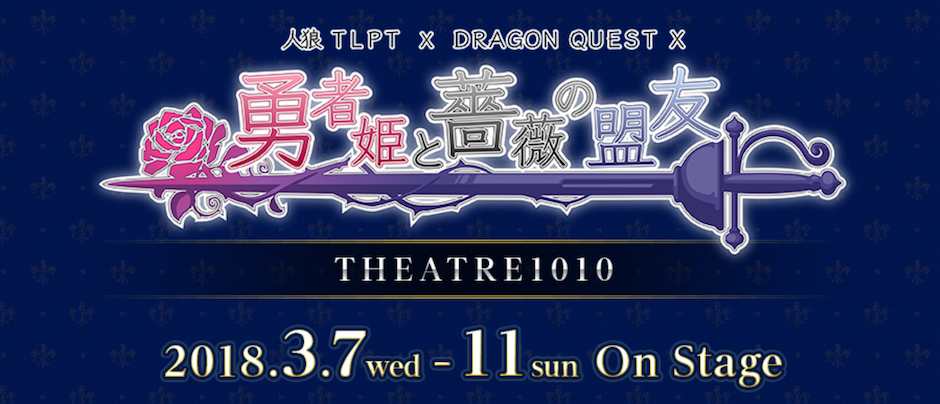 Game[ドラゴンクエストX Dragon Quest X]
Director/Tomohiro Sasaki
2018.03.07-03.11
@Theatre 1010(Tokyo)
[ Japanese website ]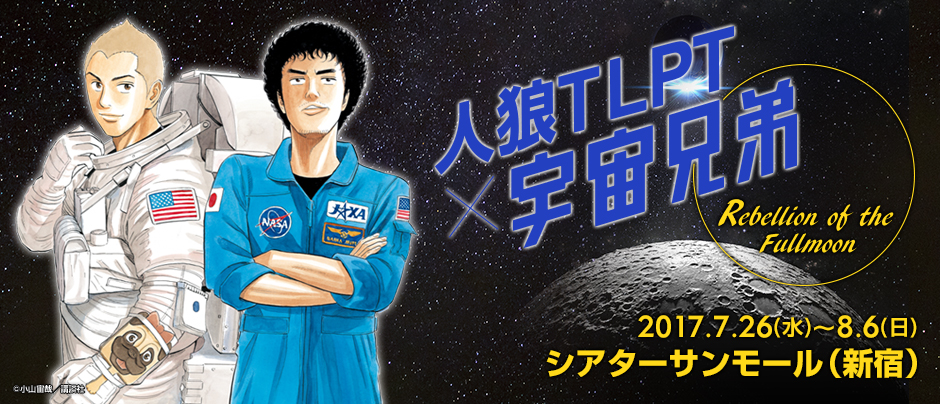 Manga[宇宙兄弟 Space Brothers]
Director/Tomohiro Sasaki
2017.07.26-08.06
@Theater Sunmall(Tokyo)
[ Japanese website ]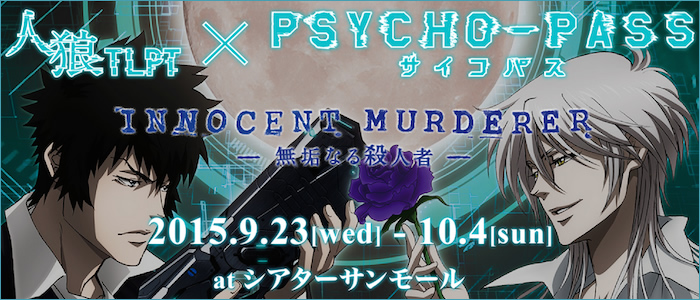 [PSYCHO-PASS サイコパス 〜INNOCENT MURDERER〜]
Director/Kotaro Yoshitani
2017.09.23-10.04
@Theater Sunmall(Tokyo)
[ Japanese website ]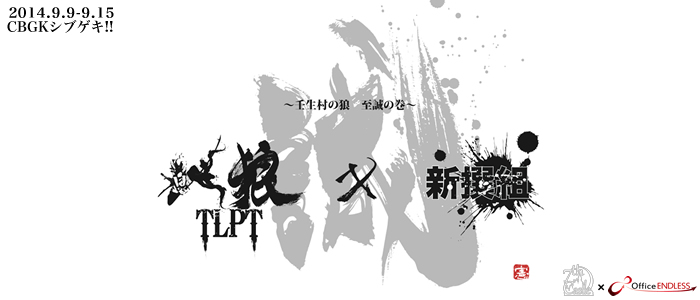 人狼TLPT X 新撰組外伝 〜払暁の狼〜
Director/Fumiya Matsuzaki
2014.09.09-09.15
@CBGK! Shibugeki(Tokyo)
The movie below is the theme of" Shinsengumi"
the Japanese representative samurai.
[ Japanese website ]